Bottle Rocket is an international, multi-disciplinary mobile studio that connects future-focused brands to their customers through sophisticated yet simple mobile and connected device experiences. This includes an award-winning video experience platform, AWE, used by major video content owners, cable, and broadcast networks across the globe.
Below is our recent interview with Judy Johnson, the Director of Product Management at Bottle Rocket. Judy joined the Bottle Rocket team in 2013, where she became the product owner for AWE – bringing digital video to mobile and connected devices. In 2015, she was named one of Mobile Marketers Women to Watch. Prior to Bottle Rocket, she worked at Sony as Director of Global Product Management for their video platform on the Playstation and Connected Devices.
Q: Could you explain the function and advantages of your AWE platform?
A: AWE is a powerful TV Everywhere and OTT platform that lets content providers offer an award-winning video experience across mobile and connected devices. The platform significantly accelerates time to market while ensuring an excellent consumer experience. It also gives brands the ability to control how they present and promote content across devices. One of the greatest features of AWE is its web-based management portal (AMP), which allows content owners to rearrange, feature, and promote content in their app without an update and without having to wait for developers.
Furthermore, AWE offers significant key benefits to content owners and combines a wide degree of flexibility with the convenience of an off-the-shelf solution. For example, content providers can create highly custom feature screens, allowing them to promote video content to their consumers. It also grants integrations with leading authentication, advertising, and analytics packages to satisfy critical business requirements. AWE also supports VOD and linear video playback in a seamless experience while providing key user features such as the ability to keep track of favorite shows, receive updates and notifications, and view schedules for live playback.
AWE is not a CMS, so there is no need to upload content twice. Brands simply need to upload content as they always have, and it will be available in AMP to promote as they please.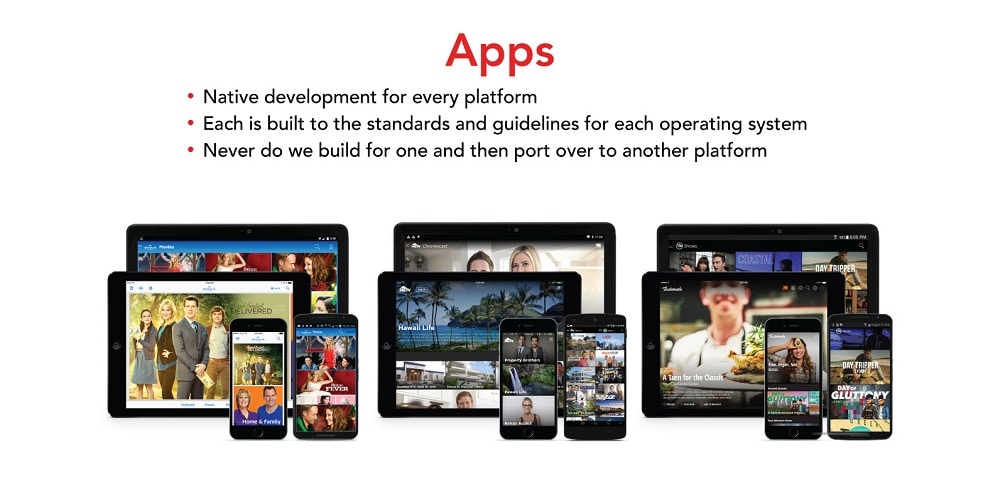 Q: You've recently announced that AWE has strengthened its Roku Internet TV offering; tell us something more?
A: Roku has become a must-have platform for any video content owner. According to ComScore, Roku holds a 49% share of the market and has 10 million active accounts. That's why Bottle Rocket decided to strengthen our Roku Internet TV offering on AWE, utilizing all the latest Roku SDK functionality like monetization through ad integration, supporting analytics to provide insight into content consumption and user behavior, and Adobe Pass integration for authentication. This solution allows brands to be found through Roku's universal search function and provides a high level of control over how video owner's content is presented and promoted.
However, AWE not only provides an amazing, easy-to-use Roku consumer experience but also offers video content owners the ability to create unique apps using a robust app management portal. This allows video content owners the flexibility to feature and promote content to their own design – going beyond other's template-based experiences.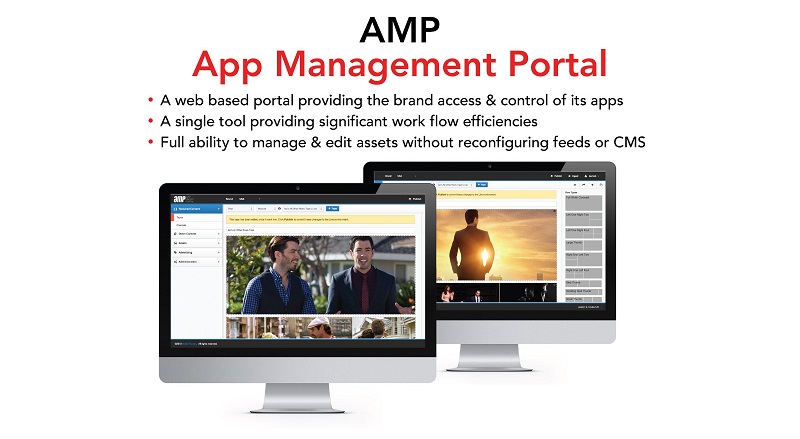 Q: What are your plans for next six months?
A: According to Forrester, on a monthly basis, more people now watch video via OTT than DVR. Digital consumption continues to rise as TV fades from being a mass medium. Given that, AWE is very excited for what the next six months will offer.
AWE will continue to enhance our product platform with the features that are important to video businesses and consumers. Video on mobile and connected devices is still an emerging platform, evolving very quickly, and AWE plans to stay ahead of industry needs through features that enhance consumer engagement and drive monetization.
Q: What have been some major milestones over the last 24 months?
A: We have added new platforms including TVOS and Roku to the AWE ecosystem. These platforms are tied into our existing app management tools to provide video content owners one place to manage their app experience. AWE has also incorporated features for new devices and operating systems including optimization for the iPad Pro, support for new versions of Android, updates for new industry technical requirements, and integration with exciting consumer features such as Apple's single-sign-on.
In addition, we added some new exciting clients including Oprah Winfrey Network, Game Show Network, FUSE, Awesomeness TV, and The Dallas Cowboys.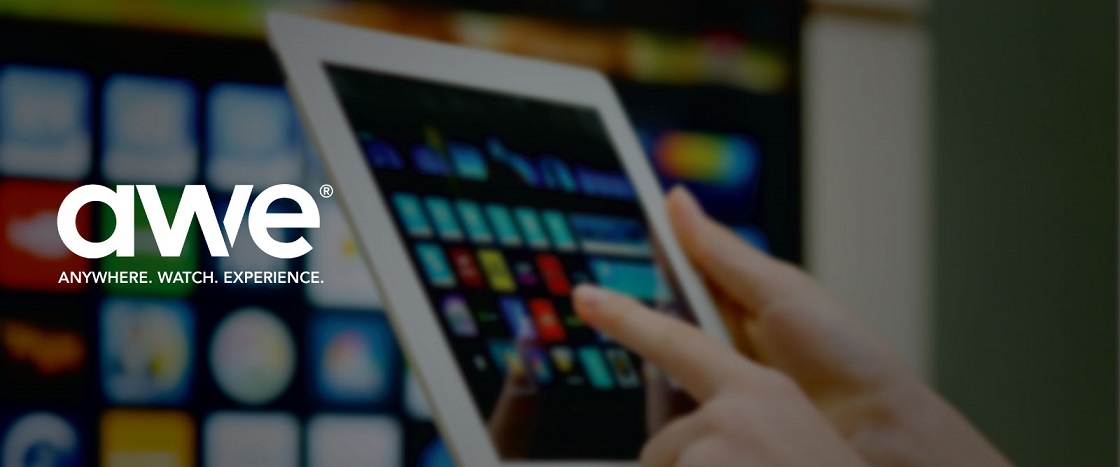 Recommended: Involve Makes Giving Back To The Community As Easy, Simple And Fun As Possible For All Parties Involved
Q: Why would a broadcast provider or video content owner use AWE over a competitive product?
A: While AWE benefits to broadcast providers and video content owners, broadcast providers especially benefit from the way AWE accesses their content. AWE is not a CMS – it latches on to an existing CMS. All the video content that is currently available in the CMS will be available in AWE, and then our clients select what is available to users. AWE also cuts down on wait time by allowing broadcast providers and content owners to rearrange, add or remove content, promote, feature, and more, as they please. Again, these changes occur the next time a user opens the app – without an update and without having to wait on developers. AWE provides OS and size class options as well, so every app looks unique and how brands prefer on any given platform (such as Android, Android Tablet, iPhone, iPhone+, iPad, Apple TV, Roku). This gives the power back to the broadcasters and content owners as they no longer have to request edits to the app. They simply do it themselves and click "save."
Best of all, store ratings prove AWE's success with a diverse range of users. The majority of apps using AWE 3.0 receive a 4.5 or higher rating, making the AWE platform an industry leading provider of TVE and OTT multi-screen experiences.
Originally published on SuperbCrew.com.